Corporate website
The Independent Promoters create construction programs in the Montpellier region. We have created their website.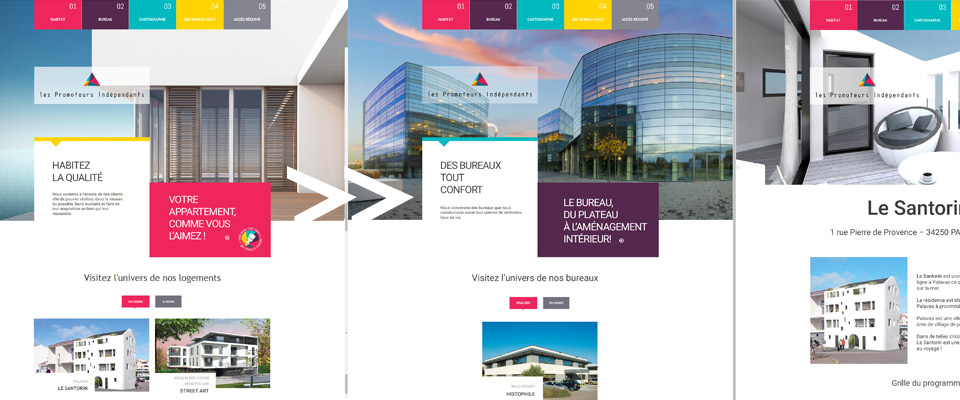 Template
We have adapted a template initially chosen at the graphic level so that it matches the elements of the initial graphic charter.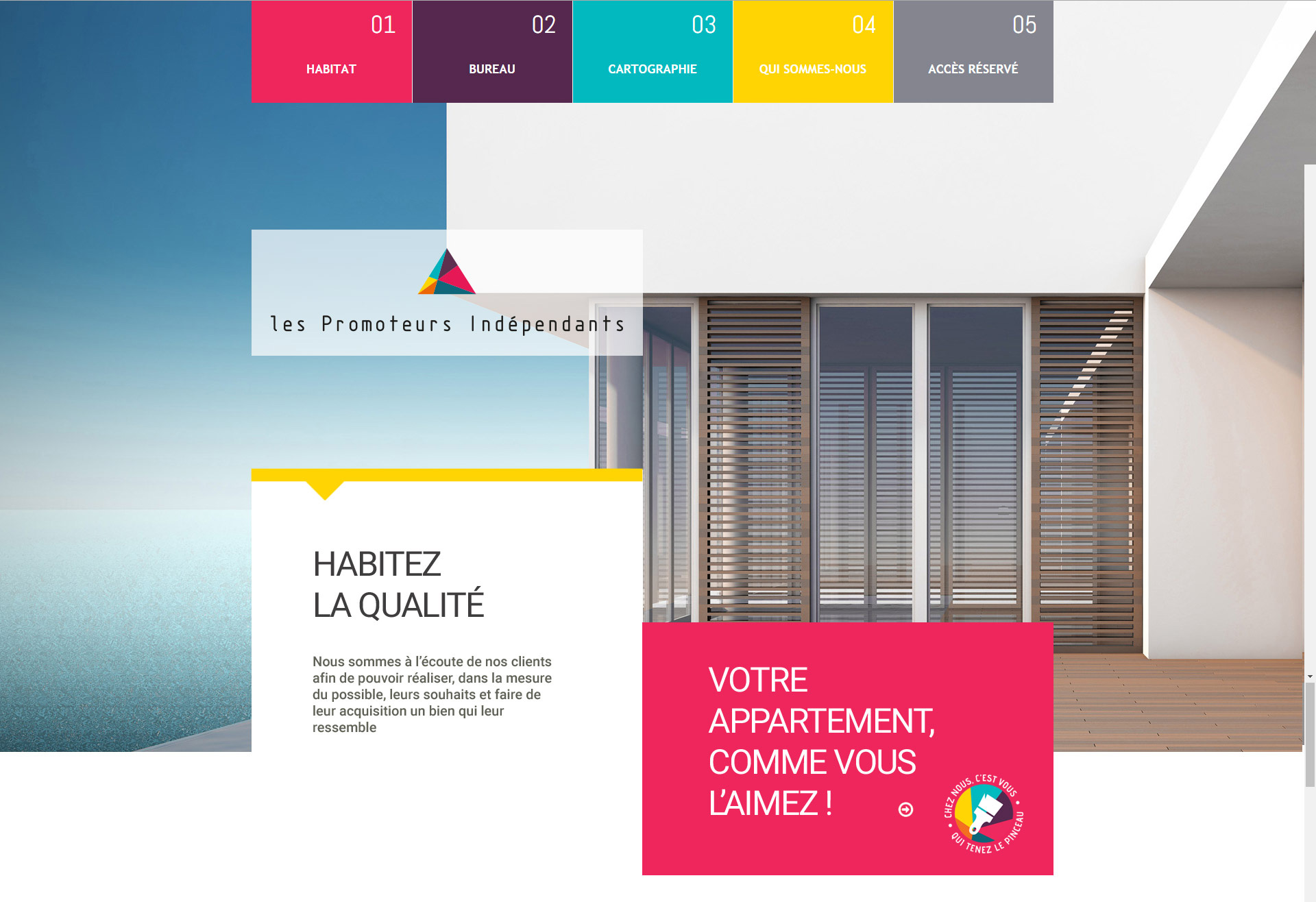 Development
The template has been adapted to work in Joomla in order to benefit from the administration interface and integrate mass mailing (acymailing) modules into it.